Maintenance and Repair Services for Your Musical Instrument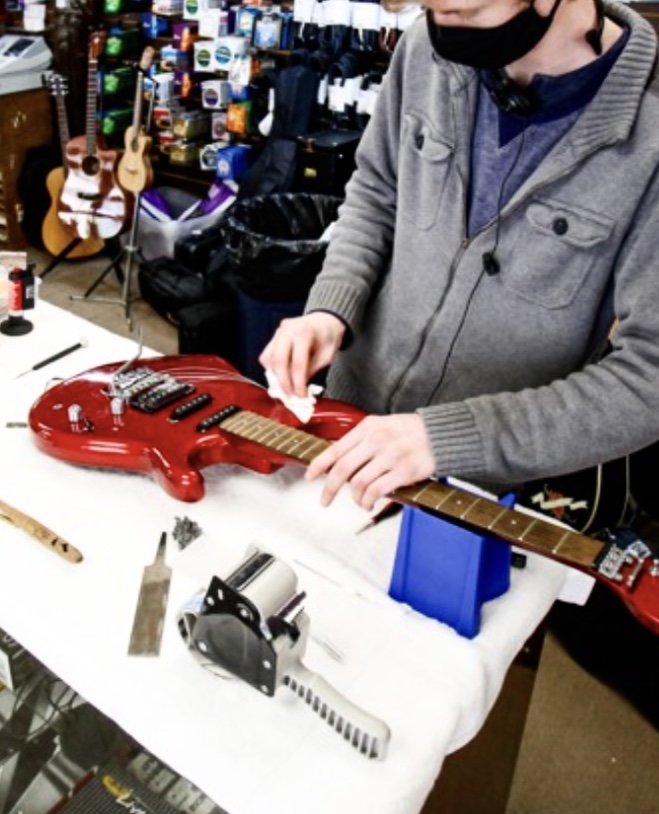 Do you have an instrument you would like to play but can't because of its worn-out condition? You can have it restored with the help of Mehas Music. At our Hamilton and Blue Ash branches, our repair technicians are experts at restoring instruments to their former glory. We can fix your instrument no matter its condition.
Restore Your Instrument to Its Top Form
We are one of Southern Ohio's best repair shops for ALL musical instruments. With our experience, we can repair guitars and all other stringed instruments. We also clean and repair all brass and woodwind instruments. Musical instruments can also get damaged through constant use. With our help, you can have your equipment professionally maintained so that it will always be performance-ready.
AN EXAMPLE OF MANY OF THE REPAIR SERVICES WE PROVIDE:
Guitar, Bass, Banjo, Mandolin, Ukulele - restringing and cleaning / restoring / any needed neck adjustments / fret work / bridge adjustment, repair, and intonation work / tuning machine or peg replacement.
Woodwind Instruments (flute, clarinet, or saxophone) - spot repadding or overhaul / any needed adjustments / cleaning, disinfecting, or restoring.
Brass Instruments (trumpet, trombone, french horn, low brass) - valve or slide work / spit valve replacement / dent removal / general maintenance / chemical bath / cleaning, disinfecting, or restoring.
Violin, Viola, Cello, Upright Bass - restringing and cleaning / restoration / bridge, soundpost, tuning mechanism, tailpiece, chin rest adjustment or replacement.